PATRIOT BELT SERPENTINE FOR POWER NOZZLES.

PATRIOT SERPENTINE BELT FOR POWER NOZZLES.


1-672260-001 ROYAL BELT FOR METAL UPRIGHT
1-990220-600 / ROYAL 9 BELT

ROYAL 9 BELT


110056 CV-1 BAG 6PK
Out of Stock
20-5275 KENMORE PANASONIC UB BELTS REPLACEMENT

PANASONIC UB BELTS GENERIC REPLACEMENT



Out of Stock
440010867 Flat Belt Hoover NO LONGER AVAILABLE
Out of Stock
B-160-1542 PROHEAT , BELT BRUSHROLL 1887,8852
B-160-1961 BISSELL 2763 BELT

BELT FOR BISSELL 2763


B-160-6419 Bissell Cogged Belt
B-160-6428 BISSELL FLAT BELT REVOLUTION
Out of Stock
B-203-1730 12.8X487 BELT BISSELL TOTAL FLOORS PET BAGLESS
BELT BISSELL POWER GLIDE PET
Out of Stock
BISSELL PRO HEAT BELT SET ,POWERSTEAMERS

BISSELL UPRIGHT DEEP CLEANER BELT


Bissell 161-1130
Bissell Butler Filter and Bag- 3 pk.
Bissell Style 3 Belts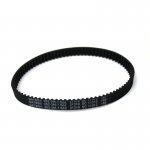 Cogged Pump ProHeat 2X 2007 2007P 1986
COMPACT GEARED BELT
DigiPro Bissell Belts- 2pk.
E-61121 / DY911710-01 GEARED BELT
E-77133 Eureka Belt for SC9180
E-85315 / 240 RPP3 6.75
EUREKA BELT MODEL SC6
Eureka PT Replacement Belt
EUREKA S BELT 12.7x304
EUREKA W BELT 12.8X429 ASELECTROLUX SINGLE LOT

EUREKA W BELT/ELECTROLUX


EVOLUTION LITE VACUUM BELTS CIRRUS

EVOLUTION (CIRRUS) LITE VACUUM BELTS.


EXR-1075 ELECTROLUX BELT ALSO DYSON DC17
FOAM FILTER FOR BISSELL ROUND PLEATED FILTER
GENERIC SINGLE ORECK BELT (same as bissell 8/14)

ORECK BELT


GENUINE KIRBY SHAMPOO BELT

KIRBY SHAMPOO BELT


GENUINE PANASONIC UB BELTS 2 PK (SIZE SAME AS SHARP PU-3 )

THE GENIUNE PANASONIC UB BELT MC-5200 5300 6800 5100 ETC SINGLE BELT MODELS


GENUINE SINGLE ORECK BELT

ORECK BELT



Out of Stock
H-440008633 / 3M-198-6.5 HOOVER BELT UH72460 COGGED

GENUINE HOOVER COG BELT FITS UH72460 USES A ROLLER WITH TEETH



Out of Stock
H-440012455 GEAR BELT UH74205 UH74210

GENUINE HOOVER COG BELT FITS UH74205 74210 USES A ROLLER WITH TEETH


HOOVER 012 BELT

HOOVER 012 BELT


HOOVER 562932001 = 38528-058 BELT=033

HOOVER 058 BELT



Out of Stock
HOOVER BELT , AIR DELUXE UH7 2510, UH72511
Out of Stock
HOOVER BELT DASH, FH50700 DASH BELT FH50700

FOR HOOVER CARPET CLEANER 2017 WITH 11.5" LONG NON STRETCH FLAT BELT


HOOVER BELT POWER MAX CARPET WASHER, FH51000

FOR HOOVER CARPET CLEANER 2017 WITH 11.5" LONG NON STRETCH FLAT BELT