30' Electric Hose w/ Knitted sock
Out of Stock
4 PIECE TOOL SET VACUUM

4 PIECE TOOL SET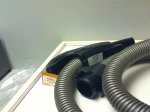 61054-2 EUREKA OXYGEN ELECTRIC SWIVEL HOSE BRAND NEW
801-02 GENUINE SHOP VAC DELUXE FLOOR CARE KIT

MASTER NOZZLE RUG SHOE BRUSH SHOE AND SQUEEGEE SHOE


90564 GENUINE SHOP VAC 4' FOUR FOOT HOSE 1 1/4" SMALL CONNECTION 1X1"
Beige Wand Sheath Electrolux PN4/5
BISSELL BELT POWER FORCE LIGHT

same as Royal 15


BISSELL FEATHERWEIGHT FILTERS 2 PACK

WHITE FILTER WITH PLASTIC RING END



Out of Stock
BISSELL LITTLE GREEN MACHINE TANK
BISSELL NOZZLE HOSE HEALTHY HOME

BISSELL NOZZLE HOSE HEALTHY HOME


BISSELL STYLE 7 BELT REPLACEMENT, SINGLE (QTY 1)

BISSELL STYLE 7 BELT SINGLE


CARPET AND FLOOR COMBO BRUSH WHITE

COMBINATION CARPET AND BARE FLOOR BRUSH WHITE


COMBINATION FLOOR CARPET BRUSH 1 1/4"

COMBINATION FLOOR CARPET BRUSH FOR SANITAIRE S3681 ETC.


COMPACT TRISTAR TRI STAR FLOOR BRUSH

GENUINE FLOOR BRUSH COMPACT TRI STAR


CREVICE BRUSH
Dust Brush w/ Horse Hair

1 1/2" DUST BRUSH


DUSTING BRUSH RETAINER CLIP CHARCOAL
ELECTROLUX HOSE GUARDIAN epic 1 1/4" nozzle

SEE PICTURE THIS HAS LARGER END THAN OLDER ELECTROLUX


ELECTROLUX HOSE GUARDIAN PLASTIC NOZZLE NS

THIS HOSE HAS THE RENAISSANCE STYLE PLASTIC NOZZLE WHICH FITS THE NEWER STYLE PLASTIC ELECTROLUX WANDS. IT IS NOT 1 1/4 INCH STANDARD NOZZLE END


ELECTROLUX NON ELECTRIC HOSE

ELECTROLUX NON ELEC HOSE0913 0221


FLOOR BRUSH FANCY WITH WHEELS AND WIPER RD 285

BLACK BARE FLOOR RD 285 BRUSH WITH WHEELS


GENUINE DIRT DEVIL SWIFT STICK F10 FILTER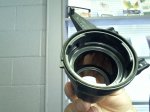 HOSE END KIRBY G SERIES SENTRIA

MACHINE END PIECE OF KIRBY ATTACHMENT HOSE


HOSE S3681 MIGHTY MITE

HOSE S3681 CANISTER VACUUM


KIRBY EXTENSION WAND SENTRIA

ALSO FITS G SERIES


KIRBY GALLON UNSCENTED CARPET SHAMPOO

KIRBY FRAGRANCE FREE SHAMPOO


Kirby Sponge Filter G3 G4 G5 G6 UG DE SE SHAMPOOER
LONG CREVICE TOOL WHITE

CREVICE TOOL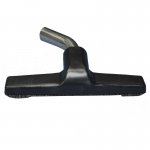 Metal Neck Black Floor Brush
MOXIE HOSE CANISTER ASSEMBLY

ELECTRONIC HOSE FITS SIMPLICITY MOXIE


PAINTED SIMPLICITY WAND
POWERNOZZLE LARGE WONDER 2

LARGE POWERNOZZLE FOR SIMPLICITY WONDER



Out of Stock
QUALITY CAR CARE KIT CENTRAL VAC WITH WANDS AND FLOOR BRUSH

30 FOOT HOSE AND BASIC ATTACHMENTS FOR CLEANING CAR. LEAVE IN GARAGE AND KEEP YOUR MAIN SET OF ATTACHMENTS CLEAN FOR INDOOR USE


RAINBOW FLOOR BRUSH BUMPER REPLACEMENT
RAINBOW STRAIGHT SUCTION HOSE D4C D4CSE D4C SE NON-ELECTRIC WITHOUT METAL NOZZLE
Riccar Fitall Power Nozzle (Central Vac)

AMERICAN DESIGN AND ASSEMBLY POWERHEAD SPB-F


ROYAL DIRT DEVIL F16 FILTER

ROYAL F16 FILTER1112 595


S30 FETCH PET HOSE

S30 PET HOSE 17 FOOT LONG


SANITAIRE RED DUMP OUT BAG CLOTH

RED TIETEX SANITAIRE CLAMP ON SHAKE OUT BAG


SIMPLICITY FLOOR IT TOOL PAD MICROFIBER POLISHING PADS.