30' Electric Hose w/ Knitted sock
4 PIECE TOOL SET VACUUM

4 PIECE TOOL SET


BISSELL BELT POWER FORCE LIGHT

same as Royal 15


BISSELL FEATHERWEIGHT FILTERS 2 PACK

WHITE FILTER WITH PLASTIC RING END



Out of Stock
BISSELL LITTLE GREEN MACHINE TANK
BISSELL NOZZLE HOSE HEALTHY HOME

BISSELL NOZZLE HOSE HEALTHY HOME


CARPET AND FLOOR COMBO BRUSH WHITE

COMBINATION CARPET AND BARE FLOOR BRUSH WHITE


COMBINATION FLOOR CARPET BRUSH 1 1/4"

COMBINATION FLOOR CARPET BRUSH FOR SANITAIRE S3681 ETC.


COMPACT TRISTAR TRI STAR FLOOR BRUSH

GENUINE FLOOR BRUSH COMPACT TRI STAR


CREVICE BRUSH
DUSTING BRUSH RETAINER CLIP CHARCOAL
ELECTROLUX HOSE GUARDIAN epic 1 1/4" nozzle

SEE PICTURE THIS HAS LARGER END THAN OLDER ELECTROLUX


FLOOR BRUSH FANCY WITH WHEELS AND WIPER RD 285

BLACK BARE FLOOR RD 285 BRUSH WITH WHEELS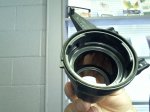 HOSE END KIRBY G SERIES SENTRIA

MACHINE END PIECE OF KIRBY ATTACHMENT HOSE


HOSE S3681 MIGHTY MITE

HOSE S3681 CANISTER VACUUM


KIRBY EXTENSION WAND SENTRIA

ALSO FITS G SERIES


KIRBY GALLON UNSCENTED CARPET SHAMPOO

KIRBY FRAGRANCE FREE SHAMPOO


Kirby Sponge Filter G3 G4 G5 G6 UG DE SE SHAMPOOER
LONG CREVICE TOOL WHITE

CREVICE TOOL


MOXIE HOSE CANISTER ASSEMBLY

ELECTRONIC HOSE FITS SIMPLICITY MOXIE


PAINTED SIMPLICITY WAND
POWERNOZZLE LARGE WONDER 2

LARGE POWERNOZZLE FOR SIMPLICITY WONDER



Out of Stock
QUALITY CAR CARE KIT CENTRAL VAC WITH WANDS AND FLOOR BRUSH

30 FOOT HOSE AND BASIC ATTACHMENTS FOR CLEANING CAR. LEAVE IN GARAGE AND KEEP YOUR MAIN SET OF ATTACHMENTS CLEAN FOR INDOOR USE


S30 FETCH PET HOSE

S30 PET HOSE 17 FOOT LONG


SANITAIRE RED DUMP OUT BAG CLOTH

RED TIETEX SANITAIRE CLAMP ON SHAKE OUT BAG


SIMPLICITY FLOOR IT TOOL PAD MICROFIBER POLISHING PADS.
SIMPLICITY HANDLE DUCT UPPER FAN HOUSING ULW 2
SIMPLICITY PET TOOL WONDER CANISTER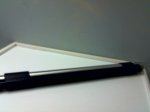 STEALTH INTEGRATED TELESCOPIC WAND

STEALTH INTEGRATED TELESCOPIC WAND


Stealth Kit (No Hose)
SYMMETRY TOOL BLACK VIBRANCE
VAC PAN BLACK VACPAN

VACPAN COLOR BLACK


VAC PAN WHITE VACPAN

WHITE VAC PAN CENTRAL VAC VALVE



Out of Stock
VAC-U-REACH CUSTOM ELBOW

USE TO CLEAN CEILING FANS ETC WITH ORDINARY ATTACHMENTS!


VACPAN ALMOND CENTRAL VACUUM

WHITE VAC PAN CENTRAL VAC VALVE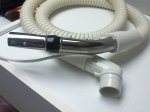 VINTAGE EUREKA HOSE ANGLED ELECTRIC

FOR OLD EUREKA VACUUMS WITH ROUND HOLE IN TOP OF VAC, USING STYLE K OR STYLE L OLD STYLE BAGS THIS IS THE ELECTRIFIED HOSE BUT WILL WORK WITH CANISTER WITH OR WITHOUT A POWERNOZZLE


WIDE FLOOR BRUSH

FLOOR AND WALL BRUSH WIDE WITH CENTER BRISTLE