Riccar Vibrance Deluxe
Out of Stock
S20EZM Allergy Upright Vacuum
S20P SIMPLICITY SYMMETRY

NEW STYLE SIMPLICITY SYMMETRY ASSEMBLED USA


SANITAIRE DUMP OUT BAG CLOTH BLACK

RED TIETEX SANITAIRE CLAMP ON SHAKE OUT BAG


SANITAIRE DUMP OUT BAG CLOTH RED

RED TIETEX SANITAIRE CLAMP ON SHAKE OUT BAG


SANITAIRE SC3687A THIS ITEM IS NO LONGER AVAILABLE)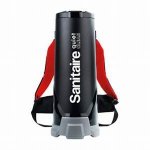 SANITAIRE SC535A BACKPACK VACUUM

SANITAIRE SC535A


SANITAIRE SL3681A

SANITAIRE S3681D1


SIMPLICITY FREEDOM COMMERCIAL

ULTRA LIGHT WEIGHT COMMERCIAL CLEANER EXCELLENT CLEANING


SIMPLICITY FREEDOM DELUXE

SIMPLICITY FREEDOM DELUXE VACUUM RASPBERRY COLOR



SIMPLICITY FREEDOM ENTRY

ENTRY LEVEL SIMPLICITY FREEDOM LIGHTWEIGHT UPRIGHT VACUUM CLEANER



Out of Stock
SIMPLICITY FREEDOM PREMIUM

BLUISH COLOR LIGHTWEIGHT UPRIGHT VACUUM.



SIMPLICITY FREEDOM STANDARD

SIMPLICITY S10 STANDARD VACUUM LIME GREEN


Simplicity S65 Deluxe Cordless Multi-Use Vacuum
Simplicity S65 Premium Cordless Multi-Use Vacuum
Out of Stock
SIMPLICITY SPORT COMPACT VACUUM WITH ATTACHMENTS

FAST VAC VACUUM313 5975


SIMPLICITY SYMMETRY CLASSIC

BLUE SIMPLICITY SYMMETRY STANDARD CLASSIC S20SC


SIMPLICITY SYMMETRY DELUXE
SIMPLICITY SYMMETRY ENTRY

GREAT ORIGINAL SIMPLICITY UPRIGHT VACUUM WITH TOOLS



Out of Stock
SIMPLICITY SYNCHRONY DELUXE

YELLOW SIMPLICITY SYNCHRONY DELUXE UPRIGHT VACUUM


SIMPLICITY SYNCHRONY FETCH PET

FETCH SIMPLICITY PET UPRIGHT VACUUM


SIMPLICITY WHOOSH
STEALTH KIT 35' CORDED

30' 13/8" DIAMETER HOSE ATTACHMENT SET WITH STEALTH POWERHEAD


SYNERGY PREMIUM S40P

Not available for sale online! Please visit our store for a demo.