BOBSWEEP BOBI PET - SILVER

BOBSWEEP ROBOTIC VACUUM CLEANER WITH EXTRA MAINTENANCE AND BRUSHES KIT


BOBSWEEP PETHAIR - CHAMPAGNE

BOBSWEEP ROBOTIC VACUUM CLEANER


BOBSWEEP PETHAIR - ROUGE

BOBSWEEP ROBOTIC VACUUM CLEANER


BOBSWEEP PETHAIR PLUS COBALT

BOBSWEEP ROBOTIC VACUUM CLEANER


CIRRUS LITE

LIGHT WEIGHT UPRIGHT VACUUM


CORDLESS SIMPLICITY FREEDOM ULW

AMAZING ULTRA LIGHT WEIGHT CORDLESS UPRIGHT VACUUM. USA PRODUCT


DIAGNOSTIC FEE VACUUM CLEANER (In-Store Service)
Price

$ 18.50

Quantity:

This item is not available for purchase online. Please call 2706845566 to order.



Electrolux Ergorapido EL1010A
EUREKA 1934B

EUREKA 1934B


FLASH SIMPLICITY HANDHELD VAC F1
Fuller Brush Portable Canister
HOOVER HEPA EXHAUST FILTER UH7800 SERIES UPRIGHT VACUUM
JILL CANISTER SIMPLICITY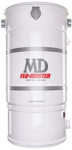 MD F650T CENTRAL VAC UNIT
MD S500R CENTRAL VAC UNIT

HI AIR FLOW LARGE CAPACITY CENTRAL VAC


MD S900R CENTRAL VAC UNIT

S900R CENTRAL VAC UNIT EXTREMELY POWERFUL


S20P SIMPLICITY SYMMETRY

NEW STYLE SIMPLICITY SYMMETRY ASSEMBLED USA


SANITAIRE RED DUMP OUT BAG CLOTH

RED TIETEX SANITAIRE CLAMP ON SHAKE OUT BAG


SANITAIRE S3681D1

SANITAIRE S3681D1


SANITAIRE S635A

SANITAIRE S635A


SANITAIRE S645A

SANITAIRE S645A


SANITAIRE S675A

SANITAIRE S675A


SANITAIRE SC3687A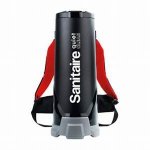 SANITAIRE SC535A BACKPACK VACUUM

SANITAIRE SC535A


SIMPLICITY CENTRAL VAC POWER NOZZLE

AMERICAN DESIGN AND ASSEMBLY POWERHEAD SPB-F


SIMPLICITY FREEDOM COMMERCIAL

ULTRA LIGHT WEIGHT COMMERCIAL CLEANER EXCELLENT CLEANING


SIMPLICITY FREEDOM DELUXE

SIMPLICITY FREEDOM DELUXE VACUUM RASPBERRY COLOR



SIMPLICITY FREEDOM ENTRY

ENTRY LEVEL SIMPLICITY FREEDOM LIGHTWEIGHT UPRIGHT VACUUM CLEANER


SIMPLICITY FREEDOM LIFETIME BELT S10P

THIS BELT IS FREE FOR LIFE FOR NON COMMERCIAL ORIGINAL CONSUMER WITH REGISTERED WARRANTY


SIMPLICITY FREEDOM PREMIUM

BLUISH COLOR LIGHTWEIGHT UPRIGHT VACUUM.



SIMPLICITY FREEDOM STANDARD

SIMPLICITY S10 STANDARD VACUUM LIME GREEN


SIMPLICITY SYMMETRY CLASSIC

BLUE SIMPLICITY SYMMETRY STANDARD CLASSIC S20SC


SIMPLICITY SYMMETRY DELUXE
SIMPLICITY SYMMETRY ENTRY

GREAT ORIGINAL SIMPLICITY UPRIGHT VACUUM WITH TOOLS


SIMPLICITY SYNCHRONY DELUXE

YELLOW SIMPLICITY SYNCHRONY DELUXE UPRIGHT VACUUM


SIMPLICITY SYNCHRONY FETCH PET

FETCH SIMPLICITY PET UPRIGHT VACUUM


SIMPLICITY WHOOSH
SIMPLICITY WONDER 2 LIGHT GREEN CANISTER
Simplicity Wonder Canister w/ Compact Power Nozzle

Not available for purchase online please come into our store for a demo!


Simplicity Wonder Canister w/ Full Size Power Nozzle

SUPER QUIET CANISTER VACUUM WITH HEPA FILTRATION 6.5' HOSE AND RETRACTABLE CORD. LARGE ELECTRIC POWERNOZZLE MADE IN USA