Bissell 161-1130
BISSELL 7 ,1 BAGS FEBREEZE

BISSELL 7 BAGS GENERIC



Out of Stock
Bissell Brushroll , w/o Gasket geared 5770,5990,6100,16N5
Bissell Butler Filter and Bag- 3 pk.
BISSELL CREVICE TOOL , 44M3/3545/6
BISSELL FEATHER WEIGHT
BISSELL FEATHERWEIGHT FILTERS 2 PACK MICRO LINED BRAND

WHITE FILTER WITH PLASTIC RING END


BISSELL FILTER ,FOAM EXHAUST ZING 4122 CANISTER.
BISSELL FILTER 33A
BISSELL FILTER SET POWER FORCE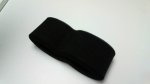 BISSELL FOAM FILTER
BISSELL HOSE FOR A HEALTHY HOME
Bissell Plus Style 1 Bags
Bissell Revotion Canister Bags
BISSELL ROLLER REPLACEMENT 2012
Bissell Style 3 Belts
Bissell Style 5 Bags
Bissell Style 6- Individual Bags
Bissell Sweepmaster 3000 Series-4pk.
Bissell Zing Canister 3 Pk
Black & Decker VF110 Filter
Out of Stock
Black HEPA Filter Seal DC07
BOTTOM CORD HOOK F3300 SERIES
BOX ONE THOUSAND FOOT LOW VOLT WIRE FOR CENTRAL VAC
BRAVO ROLLER 12"

EUREKA BRAVO ROLLER 12" FIBERGLASS


BRUSH WINDSOR SENSOR REPLACEMENT
Bumper for S10 R10
BUMPER FURNITURE GUARD CLIP
BUSTER B WAND WHITE
Button Lock, Curved End
BV-4 BAGS SAN SC420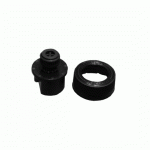 Cap, W/Insert Clean Tank QuickSteamer 1770/1970
Carbon Brush Old Electrolux Canister
CASE 50 DISPOSABLE MASK BLACK
Caster D4 E Series
CENTRAL VAC MUFFLER WHITE

FITS CENTRAL VACUUM 2" OD OUTSIDE DIAMETER PLASTIC TUBING AND METAL EXHAUST PIPE


Central Vac Wand Wire Integrated Plastiflex Central Vac Wand New Type C
Out of Stock
CHANDELIER BULB 60 WATT 2PK

CHANDELIER BULB 60W BRIGHTER THAN ORIGINAL HEAT SURGE FLAME BULB


Charcoal-Infused HEPA Media Bag R10 S10 REPLACES RLH-6
CIRCUIT BREAKER 5AMP ULW TRIMAX.