14.75" TEARAWAY 2OZ 100 FT

14.75" ROLL TEARAWAY 2 OZ



Out of Stock
14.75" TEARAWAY 2OZ Perforated Sheets

14.75" ROLL TEARAWAY 2 OZ


15 CM ROUND HAPPY HOOP

15 CM ROUND HAPPY HOOP


3.5x5.5 WINDOW SLIMLINE 1 2 PC

3.5x5.5 WINDOW SLIM LINE 1 2 PC0315 0026



Out of Stock
300e/350e Instructional DVD
5.5" ROUND WINDOW SLIMLINE 1 JANOME OR BROTHER

ROUND WINDOW GREAT FOR STOCKINGS!


9CM TUBULAR HOOP HAPPY 360
9MM RUFFLER

9MM RUFFLER


ACUFIL AQ HOOP MC11000

ACQUFIL HOOP MC11000


BERNINA CORD CLASSIC 2 PRONG

POWER CORD FOR ALL NEWER BERNINAS 9 FOOT LENGTH


Bernina Echo Quilting Clips

FITS AROUND RULER PRESSER FOOT TO MAKE ECHOS


Bernina Embroidery Plus Upgrade for B 880 & B 790
Out of Stock
BERNINA JUMBO HOOP SET COMPLETE

BERNINA JUMBO CPL


Price

$ 529.00

Quantity:

This item is not available for purchase online. Please call (270) 684-5566 to order.



BERNINA LARGE OVAL HOOP 5 SERIES ETC.
Out of Stock
Bernina Large Sewing Machine Trolley Bag

GENUINE BERNINA PRODUCT


Bernina Maxi Hoop 40 cm x 21 cm

Not available for purchase online. For more information please call (270) 684-5566


Bernina Mega Hoop 15 cm x 40 cm

Not available for purchase online. For more information please call (270) 684-5566


Bernina Midi Hoop 26.5 cm x 16.5 cm

Not available for purchase online. For more information please call (270) 684-5566


Bernina Multi-function tool 8 Series
BERNINA NEEDLE POINT LASER FOR Q SERIES
BERNINA OIL PEN FILLED

GENUINE BERNINA PEN OILER WORKS ON ALL MACHINES


BERNINA PENCIL LASER Q20 Q24 PANTOGRAPH

LASER POINTER FOR BERNINA PANTOGRAPH KIT FITS MODELS Q20 AND Q24 LONGARM QUILTER ON FRAME


BERNINA QMATIC WITH PC

LONGARM QUILTING TOTALLY AUTOMATICALLY . INCLUDES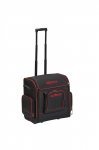 Bernina Standard Sewing Machine Trolley Bag

GENUINE BERNINA PRODUCT


Bernina Toolbox Bundle

Design, Lettering and Monograms all in one Bundle! Works on Mac and Windows


Bernina Toolbox EDITING

Design, Lettering and Monograms all in one Bundle! Works on Mac and Windows


Bernina Toolbox LETTERING

Design, Lettering and Monograms all in one Bundle! Works on Mac and Windows


Bernina Toolbox LETTERING BASIC

Design, Lettering and Monograms all in one Bundle! Works on Mac and Windows


Bernina Toolbox MONOGRAMMING

Design, Lettering and Monograms all in one Bundle! Works on Mac and Windows


Bernina XL Sewing Machine Trolley Bag

GENUINE BERNINA PRODUCT


BLACK TOTE BAG SEW MACHINE

FITS STANDARD SIZE PORTABLE SEWING MACHINES WITH FREE ARM



Out of Stock
Brother / Baby Lock embroidery hoop screw
BROTHER 1/4 PIECING FOOT

1/4 PIERCING FOOT


BROTHER FIXED KNIFE PR600WS XC5882001
BROTHER HOOP 6X6 15CM MULTINEEDLE

BROTHER 6" SQUARE HOOP BABY 15CMX15CM


CLOTH GUIDE MC12000

CLOTH GUIDE JANOME MC12000 12K


CLOVER NEEDLE THREADER 2/PKG.

OLD FASHIONED NEEDLE THREADER WITH CRISS CROSS DIAMOND SHAPE WIRE



Out of Stock
COLLINS FRAY CHECK .75 FL OZ BY DRITZ

FRAY CHECK GLUES THREAD ENDS TO FABRIC TO KEEP FROM RAVELING OR PULLING OUT



Out of Stock
COMMERCIAL QUILTER NEEDLE PLATE, THROAT PLATE
DIGITIZER JR V5