8 Torx Screwdriver Bernina
80/12 UNIVERSAL SCHMETZ NEEDLES

BEST UNIVERSAL SEWING NEEDLES SEMI BALL POINT


80/12 UNIVERSAL SCHMETZ NEEDLES 10pk

BEST UNIVERSAL SEWING NEEDLES SEMI BALL POINT


888 Compulock Lower Knife
90/14 Gold Embroidery Schmetz Needle
9CM TUBULAR HOOP HAPPY 360
9mm stitch plate 5.5mm hole Bernina B710 B750 B780
Price

$ 49.99

Quantity:

This item is not available for purchase online. Please call 2706845566 to order.



A Board 15000
Out of Stock
A Board DC2015

MAIN CIRCUIT BOARD DC2015 WITH LCD SCREEN


Aboriginal Dot Charcoal (by the yard)
ACCESSORY CASE MC15000
ACCESSORY SET 7330
Acorn Fleurish (by the yard)
ACUFEED OPEN TOE FOOT
ACUFEED QUILT PIECING FOOT TWIN 9MM
Out of Stock
AcuFeed Zipper Foot (Single)
ADJUST SHAFT
ADLER BOBBIN CASE 67-GK373

GK-373 SMALL ADLER BOBBIN CASE TOP WITH TENSION SPRING


ADLER COMPATIBLE INSIDE FOOT STANDARD FLAT WALKING FOOT
ADLER COMPATIBLE OUTSIDE STANDARD FLAT SEWING FOOT 1/2"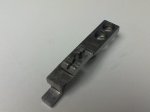 ADLER FEEDER B NEEDLE FT 6MM

FOR ADLER 67


ADLER FEEDER C
ADLER PLATE 167

THIS IS THE PLATE FOR THE SIZE C FEED DOG, IDEAL FOR UPHOLSTERY


Air Erasable Marker w/Eraser
AIR THREAD 2000D UPPER KNIFE
Alexis Blue - Isacord 1000m Polyester
Algae Paperweight (by the yard)
Amazon - Isacord 1000m Polyester
AMBER - MODERN SOLIDS By the Yard
Amethyst - Isacord 1000m Polyester
Amethyst Frost - Isacord 1000m Polyester
Antique - Isacord 1000m Polyester
Antique Millefiore (by the yard)
APENDEX HOLDER ASSY
Apple Butter - Isacord 1000m Polyester
Apple Green - Isacord 1000m Polyester
Applesauce - Isacord 1000m Polyester
Apricot - Isacord 1000m Polyester
Aqua - Isacord 1000m Polyester
Aqua Color Weave (by the yard)