204D Lower knife
Out of Stock
3 1/2 inch Strip Ruler
3160QDC E1 Circuit Board
3x10 Setscrew
4 1/2 inch Strip Ruler
4800 BUTTON CIRCUIT BOARD

JANOME PRINTED CIRCUIT BOARD


5.5" ROUND WINDOW SLIMLINE 1 JANOME OR BROTHER

ROUND WINDOW GREAT FOR STOCKINGS!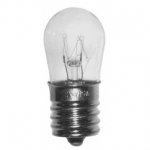 5/8 Bulb Screw Base 15w (short)

SHORT BAYONET BULB 15 WATT


500E EMBROIDERY P FOOT
Out of Stock
6" APPLIQUE SCISSORS LEFT HAND
6V 4 WATT BERNINA BULB (SEWING LIGHT) GLASS BOTTOM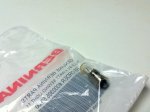 6V 4 WATT BERNINA BULB GENUINE METAL BASE
7/8 BERNINA SEAM GUIDE CPL
Price

$ 18.99

Quantity:

This item is not available for purchase online. Please call 2706845566 to order.



733R5 OUTER PRESSER FOOT BAR

Genuine Consew Part Special order only



Out of Stock
8 Torx Screwdriver Bernina
80/12 UNIVERSAL SCHMETZ NEEDLES

BEST UNIVERSAL SEWING NEEDLES SEMI BALL POINT


888 Compulock Lower Knife
9CM TUBULAR HOOP HAPPY 360
A Board 15000
Out of Stock
A Board DC2015

MAIN CIRCUIT BOARD DC2015 WITH LCD SCREEN


Aboriginal Dot Charcoal (by the yard)
ACCESSORY CASE MC15000
ACCESSORY SET 7330
Acorn Fleurish (by the yard)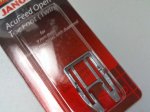 ACUFEED OPEN TOE FOOT
ACUFEED QUILT PIECING FOOT TWIN 9MM
Out of Stock
AcuFeed Zipper Foot (Single)
ADJUST SHAFT
ADLER BOBBIN CASE 67-GK373

GK-373 SMALL ADLER BOBBIN CASE TOP WITH TENSION SPRING



Out of Stock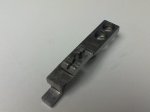 ADLER FEEDER B NEEDLE FT 6MM

FOR ADLER 67


ADLER FEEDER C
ADLER INSIDE STANDARD FLAT WALKING FOOT
ADLER OUTSIDE STANDARD FLAT SEWING FOOT 1/2"
ADLER PLATE 167

THIS IS THE PLATE FOR THE SIZE C FEED DOG, IDEAL FOR UPHOLSTERY


Air Erasable Marker w/Eraser
Alexis Blue - Isacord 1000m Polyester
Algae Paperweight (by the yard)
Amazon - Isacord 1000m Polyester
AMBER - MODERN SOLIDS By the Yard
Amethyst - Isacord 1000m Polyester